Lawrence Robbins
25th October 2021
< 1 minute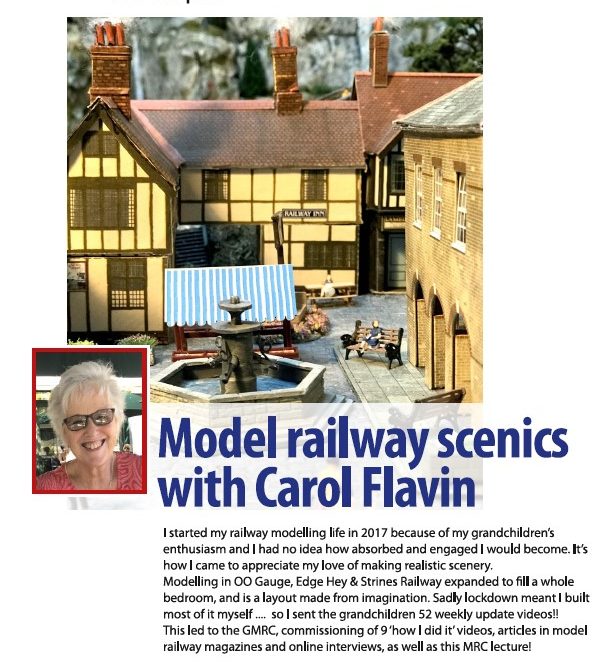 Carol started her railway modelling life in 2017 because of her grandchildren's enthusiasm and she had no idea how absorbed and engaged she would become.
"It's how I came to appreciate my love of making realistic scenery. Modelling in OO Gauge, Edge Hey & Strines Railway expanded to fill a whole bedroom, and is a layout made from imagination. Sadly lockdown meant I built most of it myself ….  so I sent the grandchildren 52 weekly update videos!! This led to the GMRC, commissioning of 9 'how I did it' videos, articles in model railway magazines and online interviews, as well as this MRC lecture!
Recorded at Keen House on 14th October 2021
Thursday Track Nights
We are open on Thursday evenings from 7pm to 9pm at our Keen House clubrooms. Visitors are welcome, please come along and introduce yourself.
Address:
Keen House, 4 Calshot Street, London, N1 9DA
Become a member